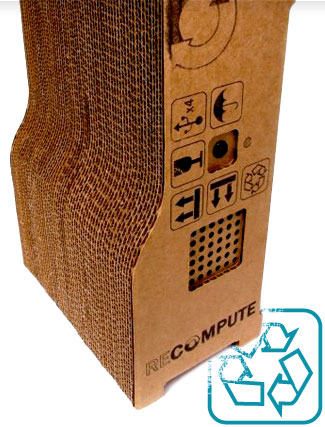 Are you a High School/College educator or student?
Educators & Students
Recompute began as a student design project at the University of Houston, so we understand the importance of giving students the proper tools to change the world. We do have a few specials for high school and college students, as well as for educators. All educational products must be ordered directly by contacting us below and can be shipped globally.
College Students:
Yes, we offer a student discount on all finished Recomputes. Let us know where you are going to school and what you are studying and we'll get you fixed up with the right machine. Linux options are available too, which should mean you have enough cash leftover to order a pizza instead of eating ramen. (You can also tell those eager future employers that you know how to use Linux!) Contact us below for pricing, to place an order, or to ask us about our own crazy days in college!
College Educators:
We know that sustainability is a big topic on campus these days, and we have learned by being an industry innovator what it really means to create a product with its ecological impact in mind. Our principal director, company founder and designer of Recompute, Brenden Macaluso, is available for lectures focused around product design, sustainability, business or simply how this Recompute thing came about. Brenden is based in Houston, but he and Recompute can travel.
Academic IT:
Thinking about bringing sustainability forward at your institution? Recomputes are an affordable workstation option for academic use. We have special educational volume pricing as well as custom orders and extended warranties. Contact us below for options, pricing, build times or other deployment questions.
High School Students:
You can buy a High School Builder Kit directly from us. It has all the parts needed to build your own working Recompute with Linux. Tell us about your school and how you heard about Recompute. See the high school educator information below for more details and how to get your teachers and classmates involved. Contact us directly for pricing and to place an order.
High School Educators:
We have had dozens of teachers contact us asking how they can use Recompute to teach about sustainability in the classroom. We offer a High School Builder Kit for just that purpose. The kit contains all the parts needed for a student to build their own working Recompute that runs on a Linux operating system. The project exposes the student to design, engineering, art, computer hardware technology, and open source software (Linux)! And when they're done, voila! A new computer that is ready to go!
We are very big Linux advocates here at Recompute and know if students learn to use it early on they will be ahead of the curve down the road. Please see our Linux page for more information about open source software.
We realize that funding can be slim at your school, so the kits are priced to be within reach and are available as a single order or in volume. Many teachers pick up a few and use them as an after-school project with interested students. The students at Pearland High School were some of our first builders. See their experience here. Please contact us below for additional information and pricing. Please give us a good phone number and email for us to contact you directly, as we get a lot of school emails that are blocked and phone directories that go nowhere.