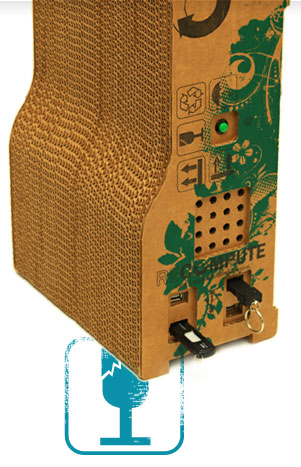 On the topic of ORDERING & PURCHASING...
F.A.Q.
Q1: How much does it cost?
Our 2011 model starts at $599.95 USD and depending on options, up to $999.95. Try Recompute for fourteen days. If you are not satisfied, send it back for a full refund. If you choose to keep it, you are covered by a one-year warranty. See our Buy Now page for additional information.
Q2: How long will it take to get my Recompute?
Each Recompute is built to order. That means once you place your order we start building it. Typically, you should expect a week and a half to two weeks to build depending on hardware inventories. You will be kept up to speed with the build process and be notified once it ships out.
Q3: I am an international buyer (outside the United States) how do you handle shipping?
As an international buyer you are responsible for all taxes and duties for a Recompute being shipped to your country. Your purchase will be handled in two stages. First you will be billed for the items you want to purchase. Once they are ready, we will contact you and calculate the shipping cost to your region of the world and you will receive a second billing for the shipping.
NOTE: At this time we can only sell Recompute to final end users. We cannot sell in bulk for distribution internationally; however, we are working on it, we ask for your patience.
Q4: I am a student/educator! Are there any deals or discounts for me?
Please see our educators page for additional info..
---
Can't find an answer here? Try our Community Support or Contact pages.